Eric Leonard
Magician, Childrens Magic Shows, Close up Magic, Balloon Modelling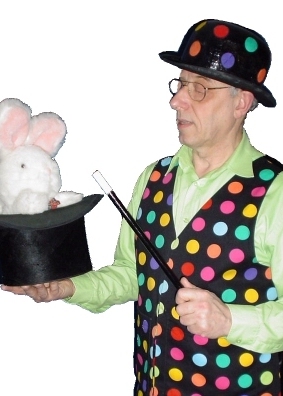 Entertainer in Teesside
Equity M00204859

Eric Leonard lives in Yarm and have been performing magic for a number of years now. He is an active member of the Middlesbrough Magic Circle and offers various options:
Option One
Walkabout Magic suitable for Galas, Festivals and most promotional events

Option Two
Children's Magic Shows with upto an hour of magic with or without balloon modelling

Option Three
Children's Magic Parties with Magic Show, Balloons, Music & Games

Additional Extra's
Goody bags for £1.00 each
Face Painting can be provided (subject to availability)

What People Say...
'Eric was fantastic and the children loved him! Thanks so much!!! Xxx'
Sara Forster
'Hi Carol, I just wanted to say a very big thank you to you and Eric for the performances he delivered at Harry Potter Book Night on Thursday evening, it was a phenomenal success with 800 people attending this year's event which is double the amount of last year. In the first hour we had the same amount of people through the door that we had for the whole of last year's event. I will have to get my thinking hat on for next year and what we can do to make it even more popular! There has been some brilliant coverage in The Gazette as well, I have attached a scanned copy of the full page article that was in Saturday's newspaper and there are some more photo's on the Gazette website, please follow the link below to have a look:
Thank you again for all your help, Lucy'
Lucy Carlton-Walker, Children & Young Person's Librarian, Stockton
'We have been very happy with the magicians this summer... best regards'
Catherine Weightman (Down at the Farm)
'I just wanted to let you know that Daniels Birthday party was fantastic. Eric (Leonard) and Brenda (Elcoat) made it a huge success and will be highly recommended.'
Karen Kenmir.x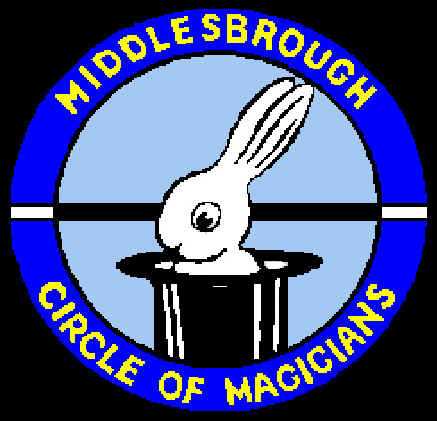 Member of the Middlesbrough Magic Circle

Magician for hire.
Book with A.R.C. Entertainments 01740 631292