Jill Daniels as Vera Lynn Tribute Artist Video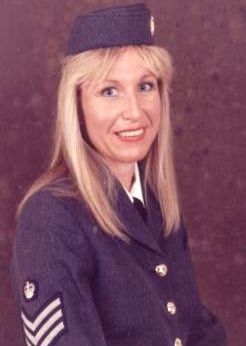 Tribute Artist from Leicestershire

Jill Daniels in England's number one World War II singer of 40s Wartime songs which is ideal for promenade concerts, proms, old time music hall songs, wartime songs, re-enactments and all similar types of themed events.
Jill also sings as herself the more classic hits such as Motown, Abba, Tina Turner, Martha Reeves and Diana Ross.
She is fully self-contained and performs 2 x 40mins sets of either 40s music or modern day songs
PLUS you can have music of your choice between sets and throughout the rest of the evening at no additional charge.

Songs from her repertoire include:
This is the army Mr Jones

Seigfried line

When the lights go on again

There'll always be an England

White cliffs of Dover

Won't you come home Bill Bailey

Slow boat to China

You always hurt the one you love

Sentimental journey

Lily Marlene

I left my heart at the stage door

Canteen

Bless 'em all

Kiss me goodnight Sgt Major

I'll pray for you

Land of hope and glory

Shine on harvest moon

Bye, bye blackbird

Oh, you beautiful doll

Goodnight sweetheart

Harbour lights

and many more...