Statuesque Physical Arts
Bubbleology with Vicky Armstrong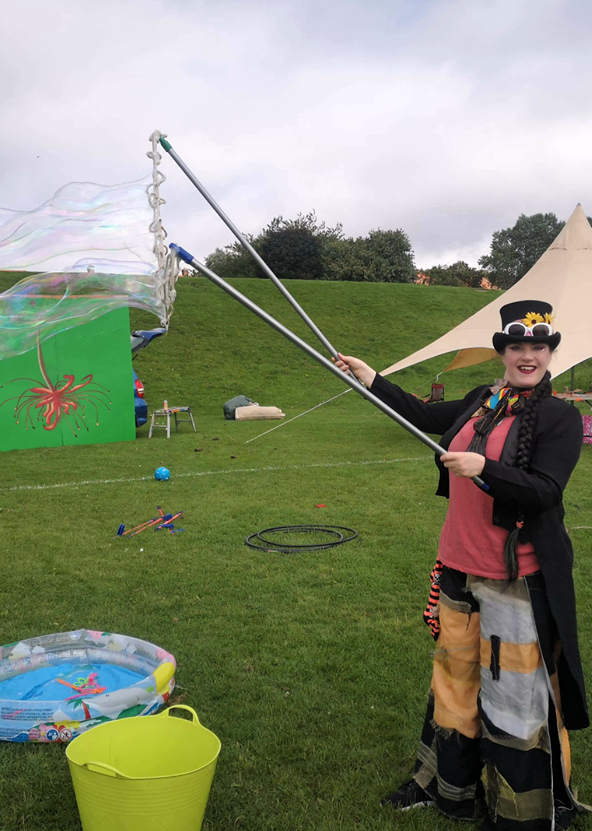 Bubbleologist available for bookings from Tyne & Wear

Vicki's bubble show is all interactive.
Showing the children how to make bubble snakes they then have a go for themselves.
She makes lots of bubbles for them to catch.
Makes giant bubbles which they once again have a go at making themselves.
There is games catching and passing bubbles without popping them and they each get to be put inside their own giant bubble (provided it's not too windy!)
As a finale, if there's time, she does smoke bubbles to end the show.
So lots and lots of bubbles, big bubbles, little bubbles, giant bubbles, she really loves her bubbles!
Ideal for children's parties indoors or outdoors, family fun days, promotional events, and all types of events.
email for details