Delight with this wonderful duet of amazing Woodland Elves sprinkling their magic dust everywhere! As lovers of art, nature and... pranks they sparkle with their wondrous stories. Guaranteed to make your audience smile, their magical appearance alone is bound to attract attention. This act was inspired by Shakespeare's 'Midsummer Nights Dream and stories of nature.
They can also appear as charming Ice Queen helpers during the Christmas season.
These Elves are entertainers suitable for themes about nature, Midsummer Nights Dream, Shakespeare, Woodland, Tolkien, magic or all types of themed events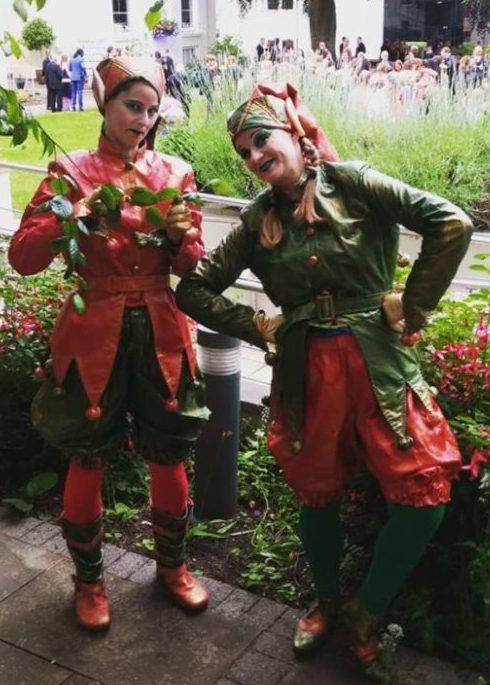 Elves
The Unusual, The Iconic, The Inspirational... Not only was Marie Curie the first woman to receive the Nobel Prize, she was also the first person to teach at the Sorbonne University. She developed the theory of radioactivity and discovered the elements polonium and radium. Marie paved the way for women in science. Her daughter became a Nobel Prize winner as well. She was the first woman in France to teach women advanced physics.
This living statue is an entertainer suitable for themed events and festivals such as - science, knowledge, graduate, education, chemistry, physics, Nobel Prize, historic iconic, famous people, Polish culture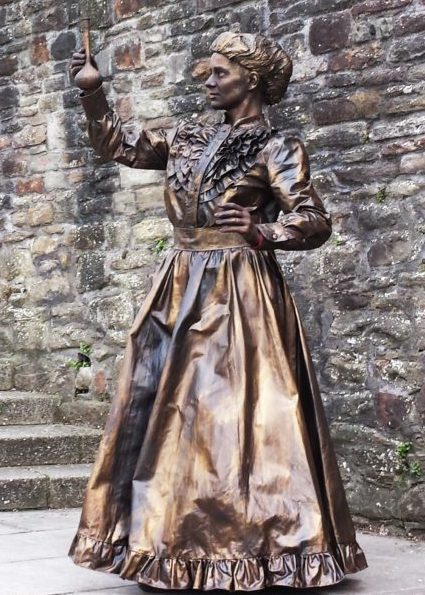 Marie Curie