Snow Lion & Red Queen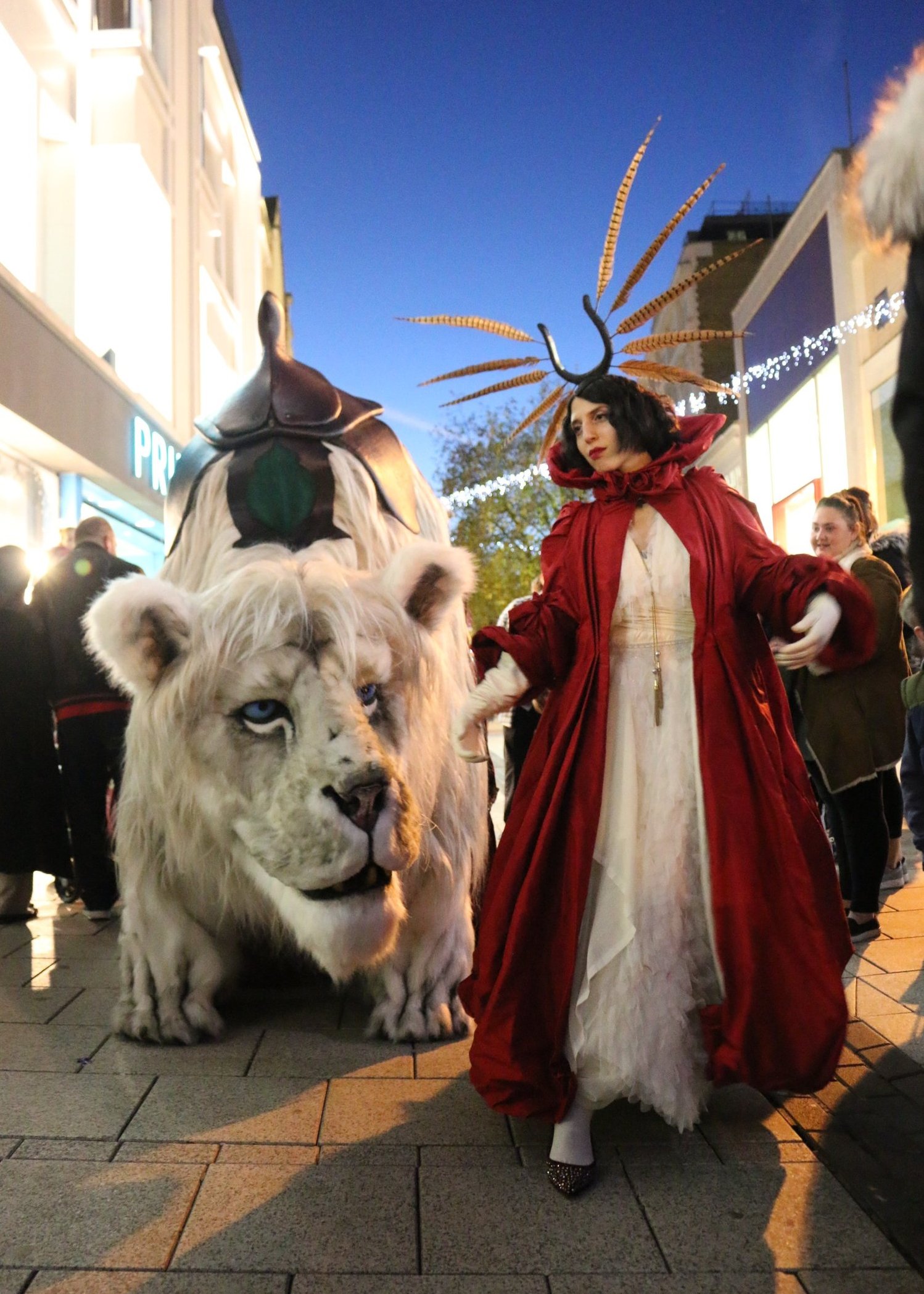 The Snow Lion Walkabout available for hire from West Midlands

From the Forests of Eternal Snow pads the Giant White Lion.
A mythic emblem of the season celebrating the light of human kindness in the depths of winter's darkest days.
Accompanied by the Red Queen and her servant, the lion offers protection to this powerful feminine archetype, herself a role model for young girls seeking an alternative to Mother Christmas.
Come forth and witness the mystery and majesty of the largest lion to walk the earth.
Learn to master your courage, step forward for a photo with these magical characters and take home a memory of the light in the darkness!
Combining Russian folklore, animatronic puppetry, spectacular costumes, magical characters and music into an experience like no other.

Suggested Themes
Christmas, Winter, Snow & Ice, Santa's Grotto, Lapland, Pantomime, Childrens Literary Events, Storybook, Magical Lands.

Performance
3 x 30 min sets per day