Squawk!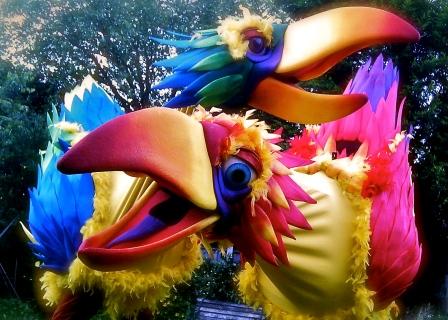 Squawk by Creature Encounter from West Midlands is available for bookings

Squawk Walkabout
Hosted by the legendary explorer Ms Bonny Voyage or Gentleman of Fortune Captain Jon Voyage, Squawk is a rumbustious, romping walkabout, exploring the Victorian fascination for collecting. Juxtaposing a forgotten tight-lipped Englishness against the anarchic playful joy of two inquisitive tropical birds, in a vibrant rainbow of colour. Either the Captain or his wife will be on hand to answer questions relating to the flora, fauna and topography of the bird's natural habitat.
Children move from curiosity to friendship as they help the birds explore their surroundings, marvelling at the exotic beauty of these creatures or stepping forward for a bright and brilliant photo or selfie. You have to remember, that although Squawk won't bite, he sometimes decides on being friends for ever!
Suggested Themes
Carnival, Tropical, Jungle, Zoological, Spring, Easter, Valentines Day, Love Birds
Performances
3 x 30 minute sets per day