Entertainments in Yorkshire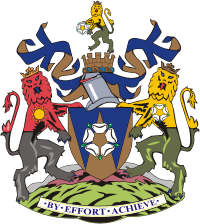 Entertainers for hire in Yorkshire Book with A.R.C. Entertainments 01740 631292
Adele 'Hometown Glory' aka Natalie Ann Black - is a fantastic Adele Tribute, available as a solo artiste with backing tracks performing upto 2x45 mins of Adele or 1x45 mins Adele with 1x45 mins Dance music. Fully self-contained. Available Nationwide

more...

Alan J Harrison - Solo Scottish Piper

Briggate Morris Dancers

Bruce Munton

- Close up Magician ideal for Corporate events or Private parties such as Weddings, Birthday', Bar mitzvahs, Masonic functions, Hotels, Clubs, Dinner parties, Product launches, Trade events, Promotions, Grand openings, Garden parties, Cocktail functions any type of event

Casino Knights - Fun Casinos with Blackjack ~ Poker ~Roulette games including experienced croupiers

Chris Marley

is a circus act with extraordinary juggling skills. He can not only juggle juggling ball, juggling pins, juggling rings, but also juggles knives and axes! He can incorporate this with balancing skills like on the Triple Rola Bola! Also available as master of ceremonies (based in South Yorkshire but will travel)

Chuckles the Clown

Clown Steven (Steven J Riley)

Crazy Creatures Face Painting (Denise Lavery)

Damien Walmsley - Magic, Disco, Games
David Waterton-Anderson - Solo Scottish Piper

Duggie Brown - Comedian, Actor, Presenter

Fancy Cats Face Painting (Daniella Coates) - Face Painter, Art & Craft Workshop

Funky Faces (Morag Brookes) - Face Painter

Gary Grace

- Male Vocalist, Swing Singer, Tribute Artiste

Gaslight Jazz Trio

Grimesthorpe Colliery RJB Band - Community Brass Band

Honor Wright - Harpist

Jeni Jaye

- Tribute Artiste: Tribute to Britney Spears, Tribute to Gwen Stefani aka Ste-Gwen Phoney, Tribute to Christine Aguilera, Tribute to Geri Hallewell

Jingles the Jester

Jolly Good Fun Face Painting

Jojo the Clown

Knot Rite aka Trudi Patient - Circus Skills Performer, Juggler, Stilt Walker, Unicyclist, Storyteller, Human Statue, Fire Performer, Circus Workshops

Mark Baylin - Comedian

Musica Viva String Quartet

North Yorkshire Fire & Service Band - Pipes and Drums marching band

Patsy's Fun Show

Rapide Brothers (Gavin & Ian Radcliffe) - Clowns, Circus Skills incl Unicycling, Juggling, Stilts, Diablo, Balloon Modelling, Circus skills workships, available for parties and shop openings, street theatre.

Rob Lavers Jazz Quartet - Modern Jazz Quartet also Duo, Trio or with Vocals

Silver Belle Circus

aka with Sarah Wallace - Aerial Artist: Aerial Hoop, Aerial Rope (Corde Lisse), Aerial Silks, Trapeze, Circus Workshops, Adagio (Acrobalance), Fire Performer, Juggler, Dancer

Shoestring Circus

aka Richard Gillet - Richard is an all round Skilled Performer incorporating skills such as Juggling, Unicycling, Stilt walking, Tight rope walking, Fire performing, Circus workshops. He also performs many characters such as his crazy professor... Professor Selsam or his Human Statue... the fisherman

Stevie Cruz

- Male Vocalist and Tribute Artiste. Stevie performs tributes to Frank Sinatra, Dean Martin, Michael Buble, Buddy Holly & Elvis as well as Rock & Roll and Swing Legends Shows. Fully self contained with PA, Lights, Costume changes and Disco extra

Tenorissimo

- Comedy / Opera ~ Excellent Operatic Singers with a touch of comedy operatic trio just like the Three Tenors
The Art Machine (Ihor Tymchak) - Caricturist

Upshot Circus

aka Sean M Flynn - Circus Skills Performer, Juggler, Unicyclist, Stiltwalker, Tight Rope Walker, Slack Rope Walker, Fire Performer, Clown, Costumed Characters, Circus Workshops, Human Statues (Mr White)

Yorkshire Brass Quintet - The Yorkshire Brass Quintet provides an alternate and affordable solution to people's musical requirements in the Yorkshire area and beyond, whatever the occasion! The band consists of 2 trumpets, a french horn, a trombone & a tuba. The members are all top quality, full time, professional musicians based in Yorkshire and have played with the Yorkshire Brass Quintet all over the UK in venues both large & small. The Yorkshire Brass Quintet can provide music for any duration and, thanks to their in-house composer & arranger, can even cater their performance to specific requests! Yorkshire Brass Quintet are also available with 12 or 20 members for marching bands, displays, etc.

Yorkshire Oompah Band - 6 piece Oompah Band. This is an authentic German Band, with a vast repertoire of traditional German 'Oompah' music & modern classics in an Oompah style that will bring an extra wow factor to any event! The band is based on a traditional German Oompah band and consists of 2 Clarinets, a Trumpet, a Trombone, a Tuba & Drums. With an amazing array of Traditional Bavarian drinking songs and dances, as well as popular songs with an Oompah twist, the Yorkshire Oompah Band can provide music for any given duration & can even tailor their performance with special requests!

Entertainers for hire in Yorkshire Book with A.R.C. Entertainments 01740 631292