Halloween Themed Ideas
Ideas are limited only by your imagination and your budget.

Stilt Walking Characters for Halloween

Aliens ~ Bride of Dracula ~ Alien Bug

Cruella de Vil, Gorbag the Goblin, Grim Reapers

Witches

Walkabout Characters for Halloween

Hagrid#1 ~ Two-Headed Monster ~ Wizard#1 ~ Wizard#2

Mrs Lovett's Meat Pies (Sweeney Todd) ~ Little Girl Ghost ~ Mrs Faversham's Ghost Bride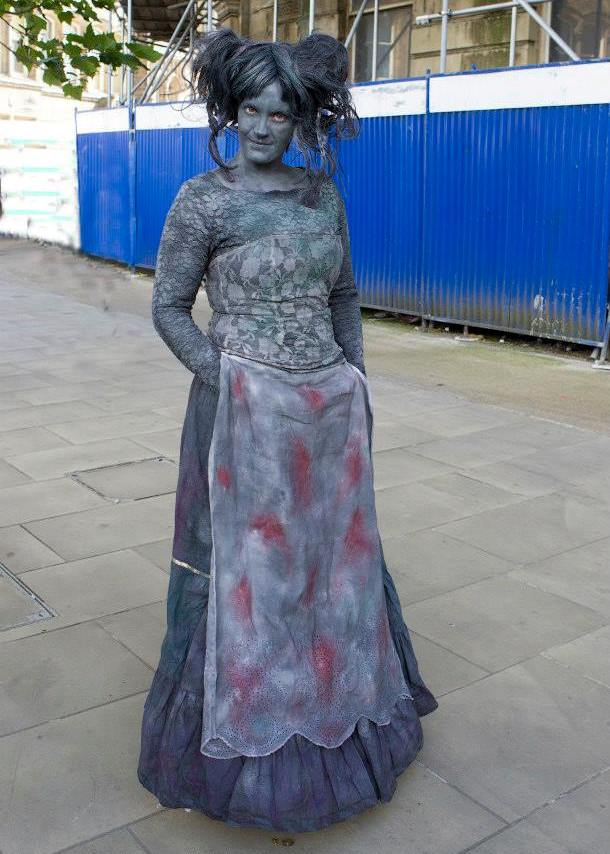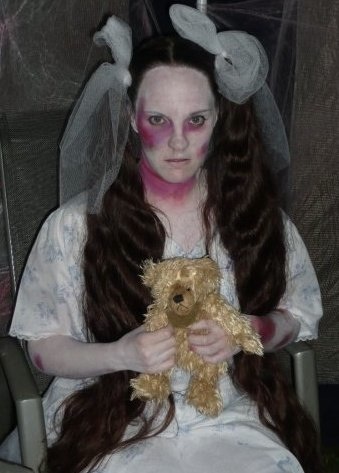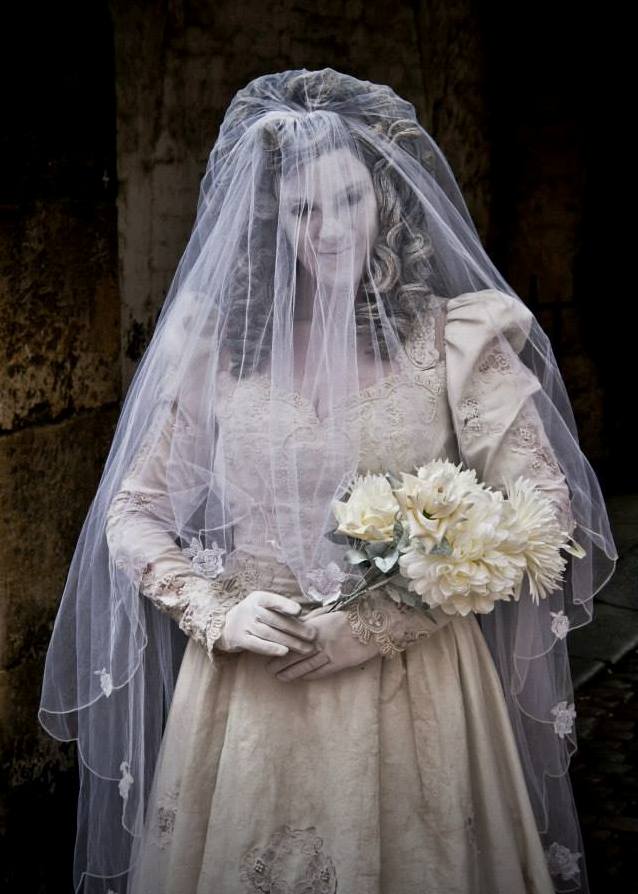 Hagrid#2 ~ Harry Potter#1 ~ Vampire#1

Storytelling Undertaker ~ Ring Master with Puppet on Strings ~ Wizard#3 ~ Wizard#4 ~ Trees Alive, Vampire#2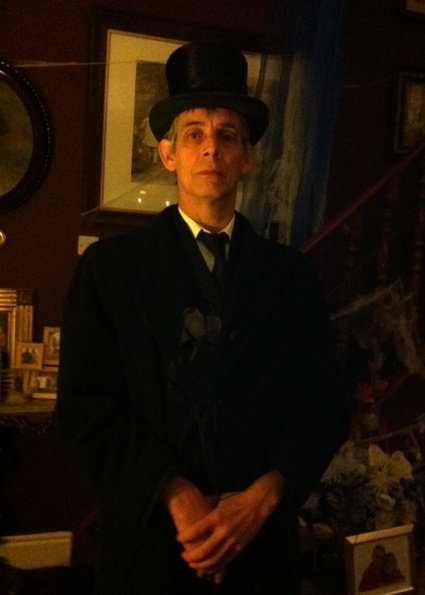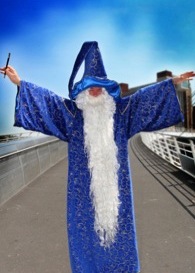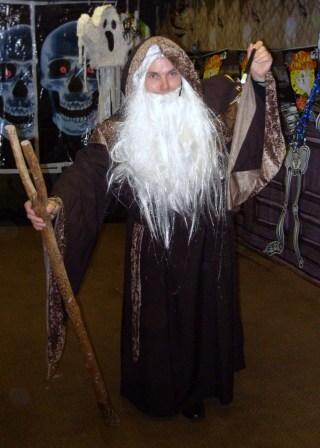 Trees Alive ~ Vampire#2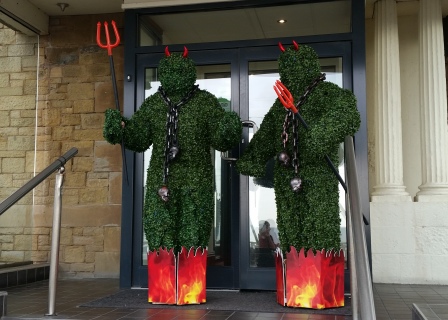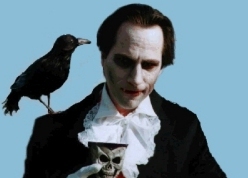 Devil Trees (Living Trees) Glow Footbag (Illumine Show)

Cornwall

Gary Cordingley as the undertaker has tales to frighten and amuse kids of all ages.

Durham

Essex

Allin Kempthorne and his Two-Headed Monster-Man - A crazy bumbling mime character. This Olde Worlde two-headed monster-man will be getting in all sorts of scrapes and trouble as he blunders around with your guests trying to fit in... OR Baron Blook 'the Vampire' is a Mix'n'Mingle Character Magician who has freshly flown over from Transylvania. Baron Blood will entertain you with ghoulish magic and fiendish tricks

Lancashire

Trees Alive dress as Devilled up Trees, suitable for Halloween Theme or any other themed event. Suitable for promotions, student events and many more... video above

North Yorkshire

Same Difference Arts bring you the Ring Master on Stilts and Puppet on Strings as a Walkabout Act combining a stilt walking Ring Master, and a floor level puppet. The Ringmaster controls the movements of the puppet and moves it around. This act is family friendly in its design and the ring master encourages interaction with children and audiences to help move the puppet around. The act ca be made scarier for adult audiences and is suitable for fright nights as well as family friendly events. Typically perform 3x45mins sets per 5hrs.

South Yorkshire

Chicks on Sticks

have a variety of costumes available such as an Alien Bug, Bride of Dracula, Cruella de Vil, Gorbag the Goblin, Emerald Witch on stilts, Silver Witch on stilts, Esmerelda the Red Witch

Upshot Circus brings you his Grim Reaper with or without smoke effect. The character comes with 2' skull, 5' skeleton and 3' stone cross with 3 stone skulls as props for photoshoots. The stilt walking version has ghostly downlighters. It can be sited with a smoke machine or use a walkabout pocket smoke machine.

Suffolk

Glyn Corking

has his Insectaborg costume and a Pumpkin costume ideal for Halloween

Teesside

Kameleon Artz aka Paul Leeder brings you Alonson his walkabout magic or balloon magic in Wizard costume with his black raven, masked or unmasked, or other bespoke costumes as may be required.

Sarah Shearer brings you Purple Witch, Green Witch, Medusa on or off stilts

The Artworks featuring Amanda & Mark Hadlett bring you ghoulish, spooky stories with scary songs suitable for children of all ages

Tyne & Wear

Derek Carpenter aka Bo Clown as Count Spectacular takes no picture... after all, he IS a Vampire... or a Skeleton roaming the grounds in a Sedan chair.

Martin Duffy brings you a Wizard doing walkabout magic or static magic show.

Halloween Themed Characters available for hire