The Wild Murphys
Irish Music Duo or Trio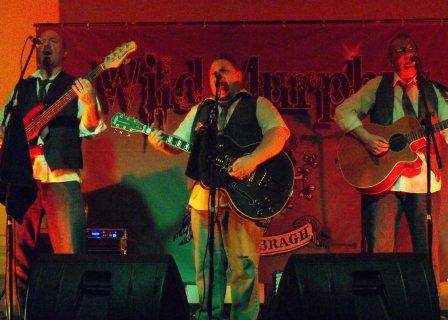 The Wild Murphy's Irish Band from Co Durham is available for bookings

The Wild Murphy's Irish Show is a surprisingly affordable solo / duo / trio Irish group based in the North East of England, playing great covers of songs by The Dubliners, Saw Doctors, The Pogue's, Dublin City Ramblers and loads more. Book them for your Irish Night or St Patricks Night and you know you're guests will have a great time.

They band members are:
Middi : Front man, Lead singer, Guitarist, Accordion, Mouth Organ (and drinks Guinness...), he is also available as a solo act and plays May - October in 'Molly Malone's', Zante, Greece
Tim : Plays Banjo and Mandolin, Sings harmony (drinks slimline bitter lemon...) has worked in many country bands and has been a 'Murphy' since early 2009.
Simon : Play Bass Guitar, Sings backing (and drinks anything !) has been in many bands & is the newest 'Murphy'.
Fully Self Contained