Patrick Charles
Comedy Hypnotist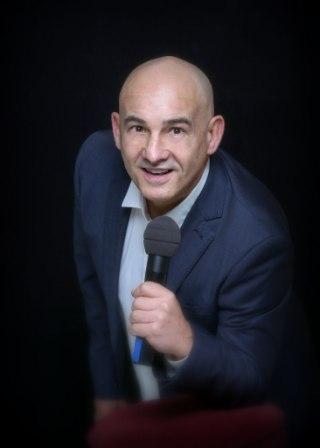 Stage Hypnotist Patrick Charles is available for bookings from South Yorkshire

Patrick Charles has been an international comedy hypnotist for well over 15 years, he has a very unique rapport with the audience, his show is fast and timeless with the audience being the main stars of the show.
A showman is the only way to define Patrick, he is very fast thinking and his comedic sense of humour has the audience always wanting more.
Patrick has played everywhere from Manchester to Zimbabwe, Brazil to Holland. His show is always good clean family fun with no swearing or vulgarity. Patrick get's the audience involved at every opportunity to make it a truly unique, individual and mesmerising show.