Yorkshire Brass Oompah
Oompah Band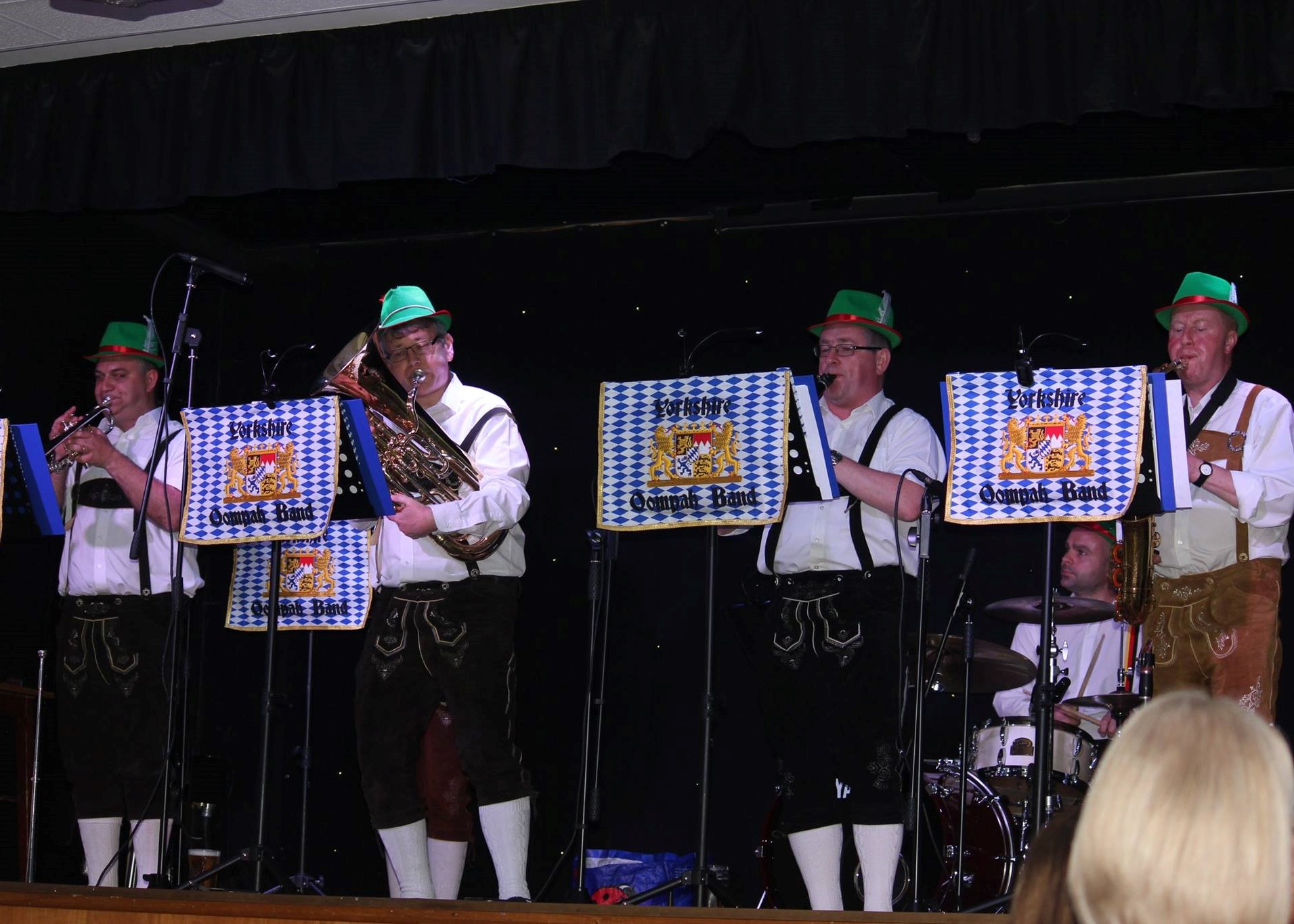 Yorkshire Oompah Band available for hire from North Yorkshire

The Yorkshire Brass Quintet provides an alternate and affordable solution to people's musical requirements in the Yorkshire area and beyond, whatever the occasion!
The band consists of 2 trumpets, a French horn, a trombone & a tuba.
The members are all top quality, full time, professional musicians based in Yorkshire and have played with the Yorkshire Brass Quintet all over the UK in venues both large & small.
The Yorkshire Brass Quintet can provide music for any duration and, thanks to their in-house composer & arranger, can even cater their performance to specific requests!

Also available as Yorkshire Brass Quintet