Bespoke Band London
Party / Function Band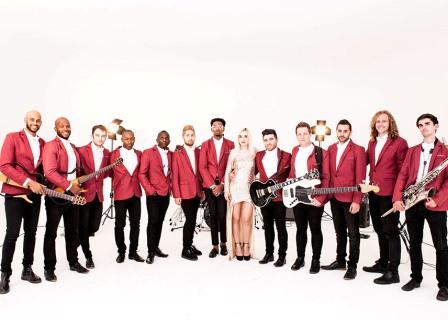 'Bespoke Band London' Party Band available for hire from London

Solo pianists, trios, DJs, 8 piece bands, 10 piece bands, or 14 piece show bands, Bespoke Band London provides upscale and exceptional live music for exclusive private parties and corporate events.
They pride themselves on their outstanding database of talented, energetic and dynamic young musicians and vocalists, who regularly perform with entertainers such as Adele, Jessie J, Ellie Goulding and Robbie Williams.
Bespoke Band London is fresh, cool and unique, and their show band is unlike any other out there at the moment.
Promising to provide premier entertainment, and an unforgettable evening; with electric live performances...
Bespoke Band London are taking bands to the next level.
They are passionate about music and entertainment, committed to their clients, have a wealth of knowledge and expertise, and will advise you throughout your experience, as well as personally handpicking the perfect line-up for your event.
Bespoke Band London embraces a fresh and personalised approach. They will be with you from the very first meeting, through to your special day; so that you can relax and enjoy your entire experience, ending with one of the best nights of your lives.