Phasma
5 - 9 piece Soul, Funk and R&B Band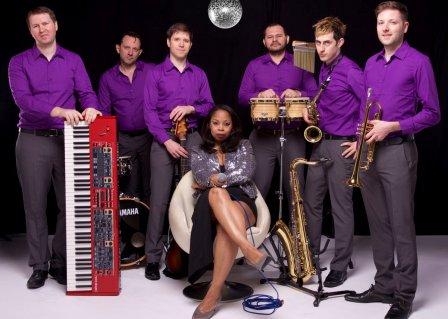 'Phasma' 9pce Party Band are available for hire from London

Phasma is a contemporary and versatile soul, funk and R&B band, creating dazzling live entertainment for venues, festivals, weddings, parties, private & corporate events as well as special occasions around the UK.

Phasma brings together a group of musicians from all over the UK. Its members are all top notch musicians who have played with some of the UKs top artists across the jazz and funk circuits appearing nationally and internationally and touring venues, festivals, theatres, hotels and cruise liners around the world.

A band delving deep into the Great American musical subconscious, Phasma brings out the best of soul, funk, rhythm & blues!

​Its nine piece line up (lead vocals, backing vocals, piano, bass, drums, percussion, saxophones, flute and trumpet) lends itself to a slick, sophisticated sound coloured by the unique concept of soul that arose out of the African experience in America.

A transmutation of gospel, rhythm and blues into a funky testament now widespread throughout the modern world. Combining sultry layered vocals, jazz-tinged harmonies and danceable polyrhythms.

Drawing on their collective experiences of groove, harmony and lyricism, their mission is to celebrate the myriad of styles that arose out of the jazz, blues and gospel traditions which have become significant musical movements from the early twentieth century right through to the present day.

Phasma is a universal word. It's all about music as a fundamentally human form of expression, and the power of music being able to reach out and touch people on a personal level. A person's soul can be their essence, that part of their being that can soar to the stratosphere.
Phasma's sound pulls from the grass roots of blues & gospel, the musical manifestations of that essence, galvanises itself in the mettles of jazz & funk and sings its guts out, echoing a cry of euphoria that is felt the world over...
Fully self contained. Travels nationwide & internationally.