Bella Musica String Quartet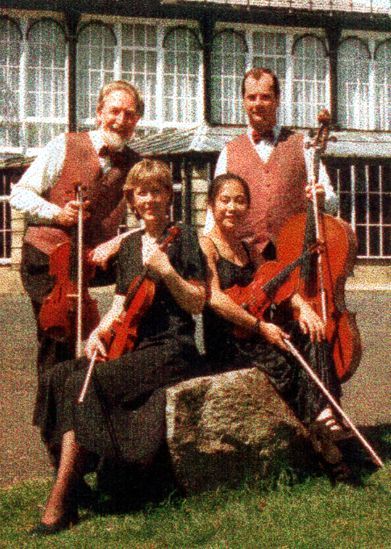 Bella Musica String Quartet available for hire based in Staffordshire

Bella Musica String Quartet is a professional ensemble based in North Staffordshire & South Cheshire in the UK, providing first class entertainment for any occasion - weddings, parties, corporate events, etc.
All itís members are fully qualified musicians who have between them studied at the Royal Academy of Music, Royal College of Music, and the Royal Northern College of Music.
Individually they have performed with, amongst others, the Halle Orchestra, the Icelandic Symphony Orchestra, the Bournemouth Symphony Orchestra and the Orchestra Sinfonica dellíEmilia Romagna, Italy.