ChicXs on SticXs with Rachel Hyde
Art & Crafts Workshops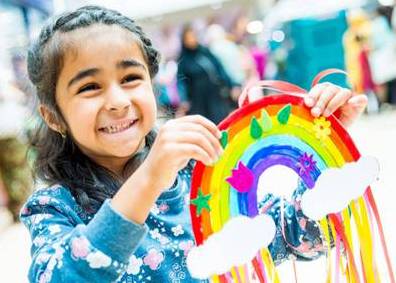 Art and Craft with ChicXs on SticXs workshops are available for hire from South Yorkshire

ChicXs on SticXs offer a wide variety of interactive art and craft workshops which can be themed to suit your event.
Workshops can be set up indoors or outdoors, they will provide tables and exciting and creative art materials. They always aim to provide a creative, supportive, inclusive and enabling environment if their workshop spaces.

Workshops for childrens events -
They can provide a variety of creative workshops where children will enjoy making arts and crafts items on a theme of your choice. Every child will be able to take whatever they make home with them. Their team work with the children by encouraging them to explore their imaginations and give them the skills and confidence to be creative!
The run their workshop spaces on a casual drop-in style so when you book for your event children can join in at any time.

Workshops for adult events too -
Workshops for adults are run in much the same was a for children, themed to suit your project. The workshops bring people together, working together creatively really helps with team building.