Aiden Jay
Comedy & Music from the 50s 60s 70s 80s 90s including Motown and Country sounds right upto party songs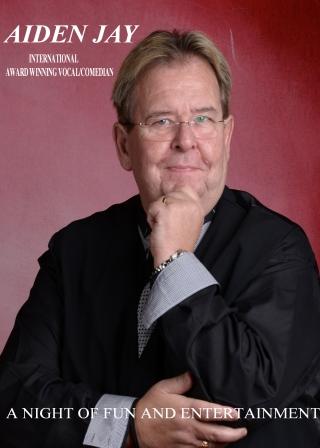 Comedian and Vocalist for hire from North Yorkshire

Aiden can split his routines between stand up Comedy with or without a Vocals set
As a funny man, Aiden Jay performs his cabaret shows for venues of all types, from clubland and comedy circuit to cruise ships and Thomson Gold hotels, all around the world! Aiden is a 'clean' comedian who can entertain the whole family, both at home and abroad.

His options range from:
Option 1
- Full 60 mins of Stand up Comedy
Option 2
- 30 mins of Music from 50s to 90s or any of the styles listed at the top of the page plus 30 mins dance music
Option 3
- 30 mins of music followed by upto 60 mins of stand up comedy

His country singing ID 'Aiden J Daniels has appeared at festivals and venues all over the UK. Winning many awards along the way.
He is available for cabaret at Hotels, Cruise ships, Holiday resorts, Festivals, Comedy clubs, Weddings, Birthdays, Private parties, Corporate events all types of event or venue.