Phil Hoyles
performer of the 'Tommy Cooper Experience'

Not like that - like this!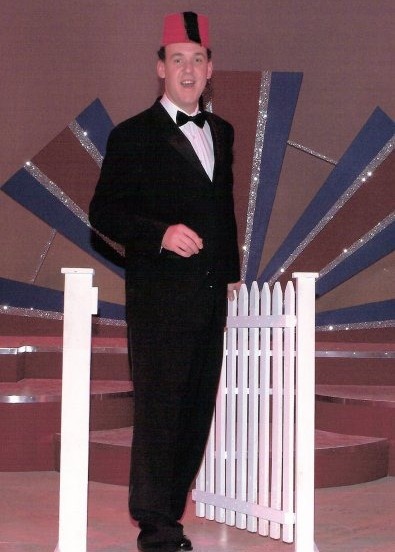 Magician Phil Hoyles of Lincolnshire is available for bookings as himself or a Tribute to the great Tommy Cooper

The Show
Tommy Cooper died on stage at Her Majesty's Theatre in London on April 15th 1984, live on national television.
We truly lost one of Britains finest comedy talents, but now Phil Hoyles presents his own personal tribute to the much loved giant with "The Tommy Cooper Experience".
The show features plenty of Tommy's jokes as well as the classic magic tricks, such as the infamous 'Bottle & Glass' routine.
All of the props used in the show are replicas of Tommy's and were found after much research and with the help of former
"Order of the Magi" president, Geoffrey Newton, who has been invaluable.
To relive the magic of a true comedy legend, then this is the show for you. It is a 45 minute show which comes self contained if required
In addition, Phil is now available with his own show of comedy & magic, which he performs as himself, and if required he can also supply a vocalist to create a whole evening of entertainment which includes an optional disco.
Please feel free to contact us and discuss your requirements.

What people say about Phil...
'He proves to be a master of another's trade, a carbon copy in looks, voice and humour. As near to the genuine article as you can get, not the least being Coopers superb timing.
- The Stage'
'This is a truly different and extremely welcome addition to the tribute world. Memories of one of the greatest of all the British comedians are sure to be rekindled.
- The Stage'