Ron Popple as Ronnie Crackers
Punch & Judy, Puppets, Balloon artistry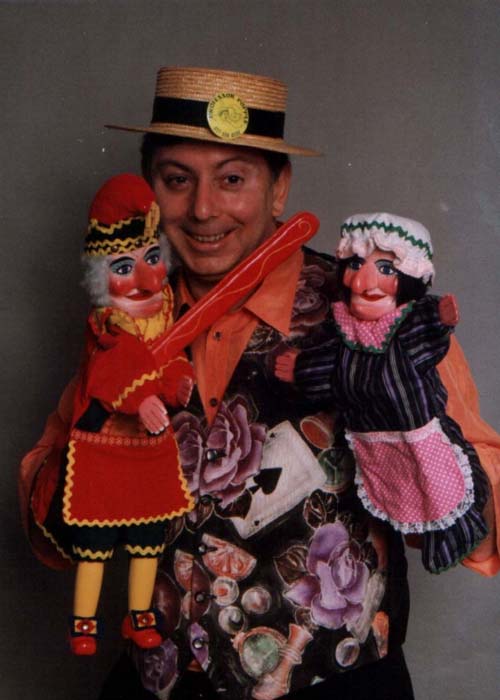 Ronnie Crackers Punch & Judy Shows from West Midlands available for bookings

Ron performs a quaint Victorian Punch & Judy show, which is very popular and entertaining. Shows last between 30 - 40 minutes with added balloon modelling and magic for the children.
Ron is one of the best Punch & Judy performers in the Midlands. He presents a traditional show but has no violence in it. It is full of traditional elements with a blend of modern humour. The children and the adults love it. His booth and show are ideal for fetes, family fun days and special occasions.
Hi Punch & Judy show is a regular feature at places like Cadbury's World and Severn Valley Railway.