Lisa Sampson
Hoola Hoop Artiste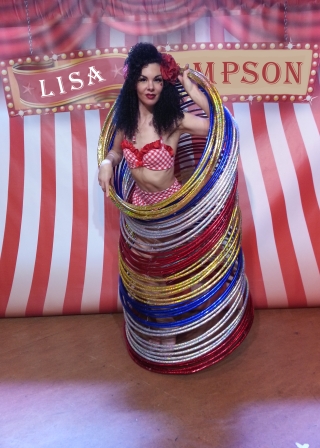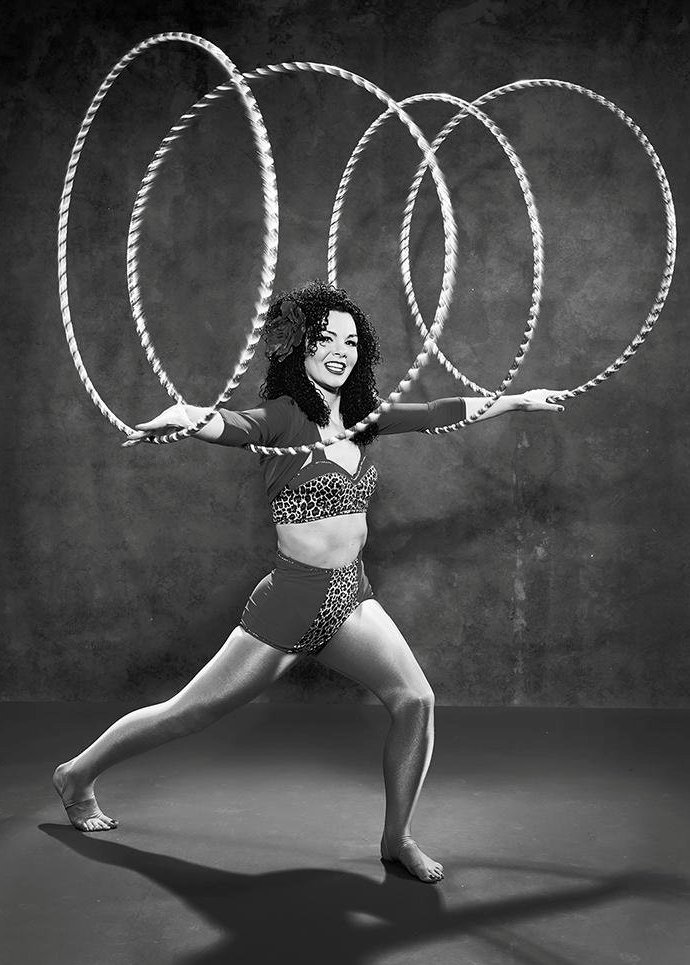 Lisa Sampson Hoola Hoop Performer from Sussex is available for bookings

Lisa Sampson is a self taught hula hoop artist who was inspired by taking her kids to a circus skills workshop in 2012.
She was a very naughty mummy that took her child's hula hoop and started teaching herself from watching Youtube videos in her front room. She confesses that she has become slightly obsessed and has created a range of unique tricks and routines...
She made her debut performance at Circus Wonderland, a travelling big top circus in 2014 and loved it so much that she wanted more!
She decided to brave a second time performance in 2015 in front of a Britains Got Talent audience of over 10 million viewers, gaining a standing ovation from the whole auditorium and 4 resounding 'yeses' from the judges Simon Cowell, Alicia Dixon, Amanda Holden and David Walliams.
Lisa made it to the semi finals where for the first time she was daring enough to perform with fire!
Lisa has also appeared in Good Morning Britain, lots of national newspapers and magazines and has become instantly loved for her quirky, fun personality. It has been of huge interest that Lisa has achieved such a high standard of hooping in such a short time.
Lisa is a highly skilled, fun, daring and creative hula hoop artist and loves to perfect everything she does to the highest standard possible. She can add fire and Smart Hoops (hoops with programmable light up patterns for a dazzling glow in the dark effect) into her routines, spinning 60 hula hoops as a grand finale before turning herself into a human slinky, which is a massive crowd pleaser!
What people say about Lisa...
"You'd think hula hooping was quite niche... but the way you do it is brilliantly entertaining"
David Walliams (Britain's Got Talent 2015)