Tall Tales Mysteries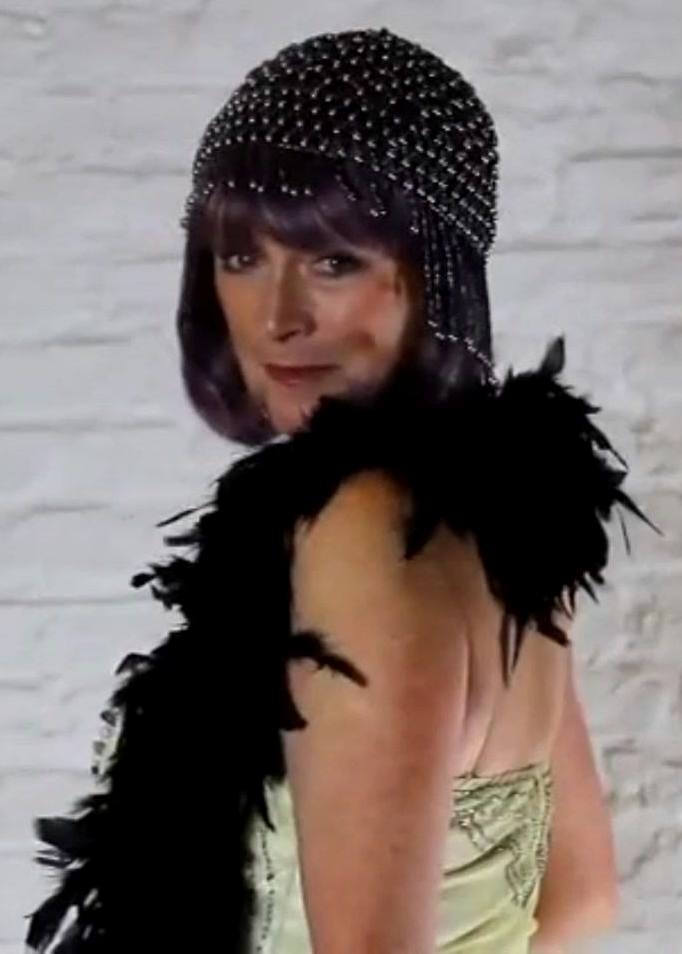 Murder Mysteries available for hire from Co Durham

Interactive murder mystery nights for dinners, special occasions, hotel entertainments and corporate events with funny and charming actors.
Sara West has been writing murder mysteries for a number of years now and has a wide range of themes to suit your tastes

Choose from titles such as:
* NEW FOR HALLOWEEN 2019 *
Murder At The Masked Ball - Don your mask and join the glamorous party, but be warned... not everyone is who you think they are... Who lies behind the mask? Fun-loving party-goer or a Halloween Witch or Vampire? Taking the chance to blend in on the one night of the year that they're no different to anyone else. This is their Halloween plot for 2019

* NEW FOR CHRISTMAS 2019 *
A Midwinter Murder - A remote hotel, a snow storm and a murder! The perfect ingredients for your winter murder
mystery event for 2019. It's Christmas 1948 and the guests have chosen the Devil's Drift Hotel for their festive getaway, but no one can get in or out and now it seems it may not be coincidence that has brought them all together...

Silent Movie Murder - Fading movie star Gerda Loynes is hosting a party to celebrate her latest movie award and to relaunch her career. Among the guest list is her younger, glamorous rival, her soon-to-be ex husband and an uninvited guest and not one loyal friend among them. Who will play the role of victim and who will be the killer at Gerda's lavish party?

Murder of the Millionairess - Twins Greta and Ottilie Lovelace are celebrating their 21st birthday and as soon as they have turned 21 Greta will inherit the family fortune. But only if she is engaged to be married! With an unlikely suitor, a domineering stepmother and a sister who's just too good to be true, the only question is whether Greta will survive the night?!?

Murder Under The Hammer - Famous artist Pete Cassoe has died and now his artwork has been brought to auction by his not so loving family. They're out to make a fast buck, but someone else seems prepared to stop at nothing to ruin their plans.

Digger And The Deadly Diamond (6)- The world's largest diamond, the Koor Blymi Stone, has been discovered by archaeologist Digger Jones. The guests gather to celebrate the launch of a new exhibition with the diamond at its centre, but when the owner of the diamond is found dead... it seems the rumours of a curse may be right! But is the death really the result of a curse or is there a murderer in the museum?
Meet Digger and Deanna Jones, publisher Arty Fact and Professor Alex Ibitt, Faye Rowe and antiquities dealer, Miss Inga Stone

Murder And Sparkling Wine [or Murder And Mulled Wine for that Christmas event] (6) - Lord Jolyon Jape and his wife Lady Cecily, have invited you and your guests to Mocksomer Manor where they are hosting their annual celebration. But their butler has served his last glass of wine and one of the suspects is a murderer. Can you uncover who, how and why?
Meet Lord Jolly and Lady Cily, Gail Forth, the Countess Eliza Lott, ballet dancer Nikolai Leapov, and Bill O'Stairs
and many more...
Murder without a hitch; Murder and mischief; Murder between the lines; Murder and matrimony...
to mention but a few.